World Products "MOW" Blocks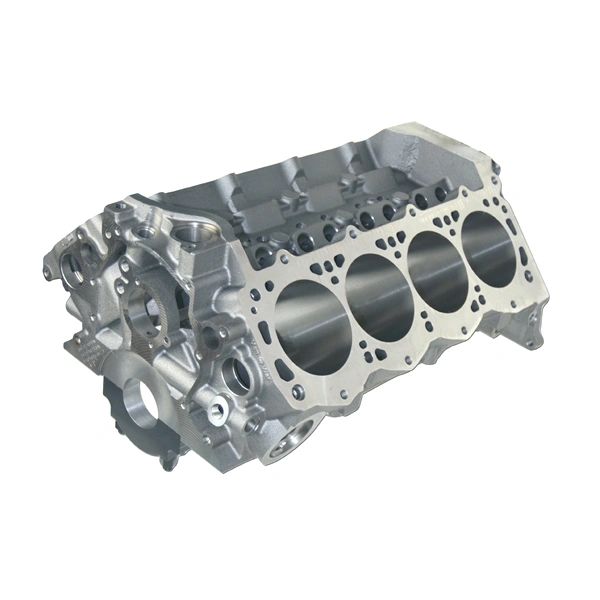 World Products "MOW" Blocks
****ALL BLOCKS COME WITH BILLET CAPS NOW****
From all measurable standards, World Products' trendsetting MAN O'WAR cast iron block is the ultimate iron SBF block

It comes in various deck heights to match the application. You should know that the MAN O'WAR block was used to win the Engine Masters Challenge, and that its design allows huge displacements. Add provisions for 2 extra bolts per cylinder and you can see why it's a favorite of serious Blue Oval racers! 
The MAN O'WAR block was designed from scratch (in collaboration with a leading NASCAR team) using CAD/CAM and 3D design technology. With the ability to design not only the part but the tooling to manufacture it, World's engineering team has come up with an elegant design that can be cast and machined to exacting specs. Like all other World blocks, the MAN O'WAR is machined using only two fixturing operations, avoiding the tolerance stacking found in OEM production lines.
TECHNICAL INFORMATION:
Material: High density cast iron
Deck Height: 8.200″, 9.200″, 9.500″ 
Deck Thickness: .600″ minimum
Cam Bearings: Stock – can be bored to 60mm
Cam Location: Stock
Lifter Bores: .875″ Can be machined for .904″
Bore: 3.995″ or 4.120″
Maximum Bore: 4.200″
Bore Spacing:4.380″
Cylinder Head Attachment: Stock. Has 2 extra head bolts per cyl. (not required)
Cylinder Head Bolt Holes: Blind tapped holes to prevent water leaks
Water Jackets: Expanded for better cooling
Lubrication: Priority main oiling system
Oiling System Features: Std pump location. Provisions for dry sump
Filtration: Integral mount for spin-on filter
Oil Pan Rails: Stock Ford
Crank Clearance: 3.500″ with 8.200″ deck, 4.000″ with 9.200″ deck, 4.250″ with 9.500″ deck
Main Caps: Splayed billet steel, nodular iron, 4 bolt
Main Cap Hardware: ARP
Rear Main Seal: Stock one piece seal
Fuel Pump: Stock
Starter: Stock
Motor Mounts: Stock
Weight: Approximately 200 lbs.
Cam Bearings: Durabond 351HPT
Dowel/Plug Kit: BMP 703894B-1K
Oil Restrictors: BMP 701808-2
Rear Seal: FEL2941
87010
87020
87072
87082
87110
87120
87172
87182
** Freight - calculated to a commercial address with a loading dock or forklift. Additional fee for residential and liftgate services **