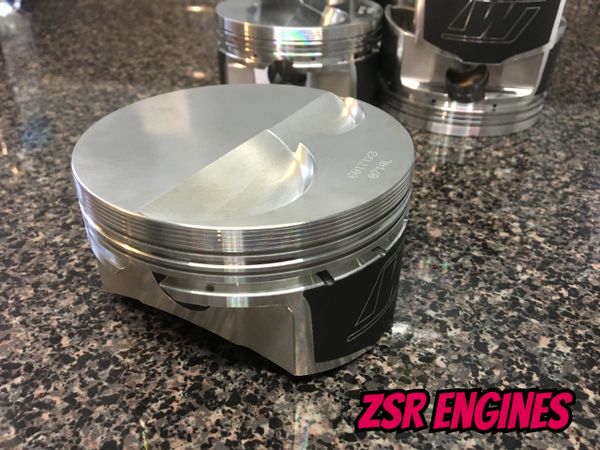 Wiseco 302-based pistons
Wiseco 2618 forged pistons and rings package. Wrist pins and spiral locks included. I have used many sets of these and am very happy with the quality. Great for boost, nitrous, or NA.
-GFX Ring Package. 1.2mm-1.2mm-3mm. Steel top ring, napier second ring. Oil rail supports included if needed. 
-Coated Skirts
-Available with 1.090" and 1.165" compression heights. TYPICALLY a 347/363 will use the 1.090" and your typical 331 will use a 1.165". If you have any questions about getting the correct pistons, just email Zach@ZSRengines.com