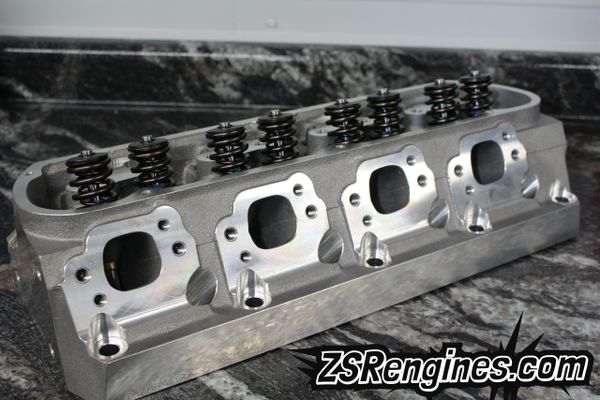 Trickflow TW "R" Heads
** Please contact for current availability**
ZSR-prepped Trickflow TW "R" Series Heads. Available "as cast" or fully CNC'd. These heads come with modern valvetrain options not available through large mail order shops and are still comparable in price. Sold in pairs. High quality components throughout.
-206cc (AS-CAST) or 225cc  (CNC)
-61cc or 65cc Chamber
-2.080 / 1.600 FERREA Comp Plus Valves
-Bowls Blended
-Copper Beryllium Exhaust Seats
-ARP Rocker Studs and Guide Plates Included
-Standard PAC HYD Spring is 1.280" OD and .650" lift capable
-Standard PAC Solid Roller Spring is a #1225, 1.550" OD, and .800" Lift Capable, with PAC Titanium Retainers
-CNC version flows 344/273 @ .700"
-Many options available; contact for anything unlisted
**These heads are built to order in-house and typically take 1-2 weeks to ship**