Trickflow R-Series "Mafia" BBF Intake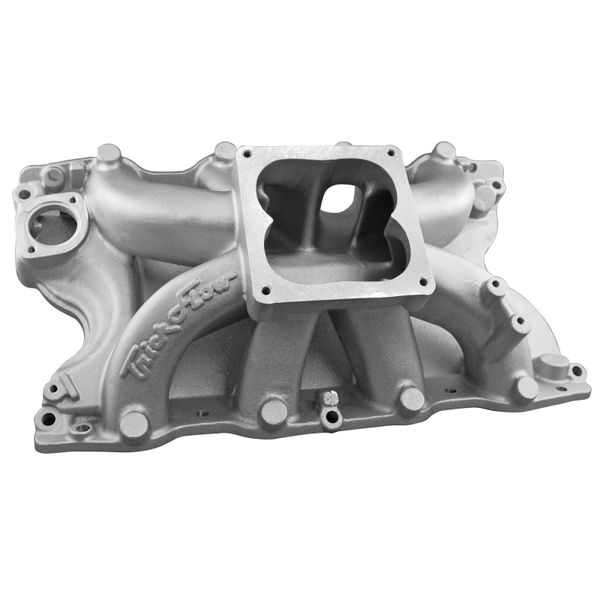 Trickflow R-Series "Mafia" BBF Intake
** Please contact for current availability**
Intended for 500-plus inch, high-rpm engines, Trick Flow® R-Series intake manifolds for Ford 429/460 provide significant horsepower and torque increases. These single plane intake manifolds feature a one-piece, spider-type design with high-flow, individual extended runners and a raised plenum floor. Other features include A319 aluminum construction, extra material for custom port work, and bosses for nitrous or fuel injection. The intake manifolds are designed for use with Holley 4500 Series Dominator carbs. Overall height to carburetor mounting pad is 8.600".
TFS-53400112


Intake Section Included:
Complete
Engine Block Style:
Stock/OEM standard deck
Intake Style:
Single plane
Basic Operating RPM Range:
3,500-8,000
Intake Manifold Height:
6.740 in.
Quantity:
Sold individually.
Notes:
Racers and enthusiasts refer to this intake manifold as the "Mafia Manifold". This intake manifold fits all cylinder heads designed for use with all Ford 429/460 engines, except Trick Flow PowerPort® A460 series heads. Single Holley 4500 Dominator-style carburetor mounting flange.