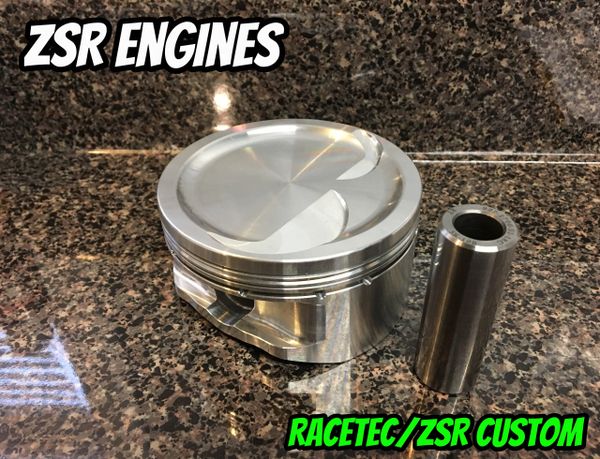 RaceTec Custom Pistons
ZSR Engines is a Wholsale Distributor for RaceTec pistons and we offer EVERY possible option to the pistons available. Very high quality pistons, 2618 forgings (great for boost, nitrous, or NA), ring groove flatness to the .00001".
Here is the base offering, and you add options:
-Accumulator groove, gas distribution groove
-Internal Skirt Mill
-Double Pin Oilers
-Wire Locks 
These pistons are 100% custom to any cylinder head, ring package, or combination you are using. Whatever you need, can be made.
There are MANY pistons available so just email Zach@ZSRengines.com if you have any questions.