"Happy Marriage" 9.5" Shortblocks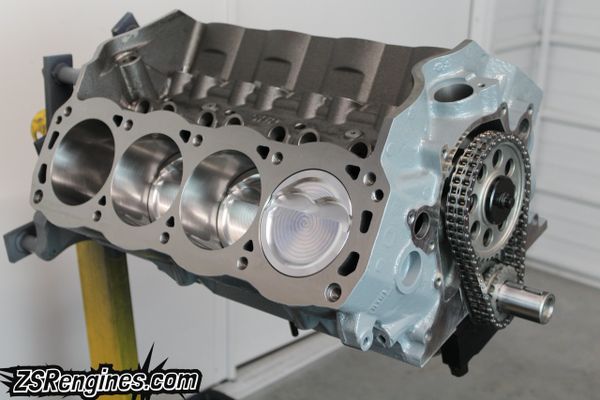 "Happy Marriage" 9.5" Shortblocks
These new short and longblocks are called the "Happy Marriage" lineup because of their lower cost which should keep the wife happy. With the current state of stock block cores out there, we are trying to come up with a more affordable option of Dart-based engines with our standard quality machining and assembly before we drop the stock block lineup entirely. What you get with this shortblock is a setup that is primarily for naturally-aspirated use, but can also be used with light nitrous or boost. Just let us know your specific application and we will build your engine accordingly. 
Parts Included:
-DART SHP Block, 4.125" bore, fully machined in-house
-RaceTec 4032 forged pistons in Flat top and Dish for 20* Inline heads
-Mahle Ringset with Ductile Iron top ring (1.5-1.5-3mm)
-Liberty H-Beam Connecting Rods w/ARP8740 bolts 
-Liberty 4340 Forged Crankshaft. Balanced internally on CWT5000 balancing machine 
-Dart Coated Cam Bearings 
-Clevite H-Series Main and Rod Bearings 
-Felpro Rear Main Seal 
-Deep Seat freeze plugs
-Painted your color of choice 
Optional Packages:
-Custom Camshaft Package.
    Solid or HYD roller camshaft on Billet core, spec'd for your specific application 
    Rollmaster Billet Timing set w/Torrington Bearing 
    Machined Cam retainer plate
    ARP Cam Bolt and Washer 
    Installed and Degreed
**Freight will be calculated once engine is ready to ship**