302-based CAST Stroker Kits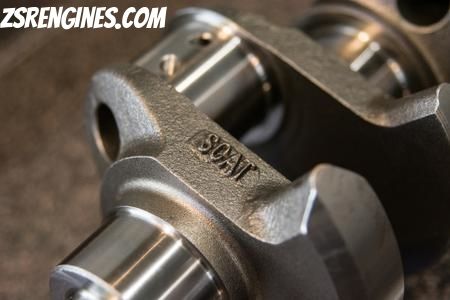 302-based CAST Stroker Kits
331/347 Cast Stroker kits. Great, cost effective kits for stock blocks looking to make 500-550hp. 
-SCAT 9000-series Cast crankshaft
-SCAT I-Beam Connecting rods with ARP bolts
-MAHLE 1.5-1.5-3mm ringset. Plasma-moly top ring, ductile iron second
-CLEVITE P-Series Rod Bearings
-CLEVITE P-Series Main Bearings
-Wrist Pins and Locks
Piston Options:
-AutoTec 4032 Forged pistons (flat top, dish, and dome available). Virtually ANY bore size available for no extra charge!
-MAHLE PowerPak Pistons. Coated skirts, phosphate coated piston.
Balancing Option In-House at ZSR:
-Rods will be weight matched, crankshaft will be measured and balanced (28oz external) on CWT5000 balancer to race tolerances. Crankshaft will be polished. Balance sheet included